Do not leave the smartphone unattended. Computer literacy is not a must. Therefore, as advice to protect against a WhatsApp hack, do not leave the smartphone unattended. Computer literacy or extra software is not necessary.
Why to spy on a WhatsApp account?.
An Easy Way to Hack/Spy WhatsApp Online;
Hack Whatsapp Messages Online!
top 10 cell phone tracking software;
10 Best WhatsApp Spy Apps.
apps that track cell phone locations.
Free mobile tracker. Sign up free.?
A very simple solution is to use software to hack Whatsapp messages. All manufacturers offer to read the WhatsApp messages an extra web portal.
In addition to the Whatsapp messages but can also spy on other messengers. So you can also have access to social media accounts. The software may only be installed on a smartphone. If the user of the smartphone has been informed about the installation and effects. You can hack Whatsapp using a second cell phone. No extra SIM card is necessary for this. The guide also works with a tablet. With this method, the other phone only needs to clone WhatsApp messages is internet connection.
The trick to hack Whatsapp successfully is not a software bug.
Spying - Whatsapp chat monitor
Since there are no user accounts with passwords and you log in via the mobile number, here lies the vulnerability. But you can also protect yourself from the Whatsapp hack. To read Whatsapp messages, the mobile phone number of the target must be known. The cell phone can remain locked. There is no need to install software to hack and read Whatsapp messages.
Even with the PIN or fingerprint, the Whatsapp account can be hacked. To hack an account from Whatsapp, the app from the App Store must be installed on the second cell phone. A confirmation request must be waited until access to the smartphone of the victim exists.
The confirmation of the Whatsapp account is the actual security risk of the messenger. Whatsapp usually confirms the registration via SMS. Occasionally the confirmation will also be sent by automated phone call via a phone call. Calls and text messages can be read and taken by anyone even when the screen is locked. So that the WhatsApp hack does not stand out, the SMS must be removed from the start screen by swiping. The stolen verification PIN is now entered on the second smartphone. As a result, the WhatsApp account has been taken over by you.
You can read the WhatsApp messages, which respond to this mobile phone number. The downside to this trick is that the victim immediately notices the Whatsapp hack as soon as Whatsapp is opened. If the victim goes through the sign-in process again. The attacker loses access to the messages and no Whatsapp messages can be read. Another way to hack a Whatsapp account is to use Whatsapp web. Here you can read WhatsApp messages via a browser and also write. The victim can continue to use his cell phone and does not notice the WhatsApp hack.
In order to be able to read WhatsApp messages by installing software. Access to the unlocked smartphone is required for a short time. In addition, cell phone, a computer or laptop is necessary.
http://cmitportsmouth.com/3935-cell-phone.php
Free Spy App Hack Wife WhatsApp Account Online
On this the Whatsapp messages will be read later. If you have access to the unlocked smartphone, Whatsapp must be started there. If the QR code is scanned in the browser with the smartphone. There is a permanent connection and Whatsapp messages can be read. If you want to hack Whatsapp in this way. You have full access to all incoming messages and you can even write messages yourself.
The target usually sees this Whatsapp hack only when the settings are invoked to Whatsapp Web in the app. Whatsapp messages can be read via the browser. Regardless of whether the smartphone is on home Wi-Fi or on the move. The protection of a hack occurs in two stages. First, by turning on two-factor authentication. Second, you can buy an antivirus program for your smartphone.
You just need to get the target phone for a few minutes and you will have all messages easily from your computer. But care should be taken that you must not ruin the process by letting others know that someone is spying on their WhatsApp messages. In WhatsApp, if you read messages, it will show as read with a blue arrow. If you read any new messages before the actual owner reads it, then it will show as already read and that will lead to suspicion.
And if the other user signs out of the browser, then you need to take possession of the phone to sign into the browser again. Plus target phone needs to be connected to the internet all the time or else you cannot access their messages. But this is a fairly easy method to spy on WhatsApp messages of other users without using any application or installing any application on the target phone.
OneSpy is one of the best applications available on the internet to spy on WhatsApp chats of other users. It is pretty much simple to spy as you can track all WhatsApp activities including the chat messages, multimedia files including audio, video, and picture along with the timestamp of all messages shared. OneSpy is a not a free application but a paid one and it not only allows access to WhatsApp only but to the entire phone as you can see all contacts, photos, internet history, applications installed, call history, call recordings, emails, SMS messages along with tracking all other major chat applications.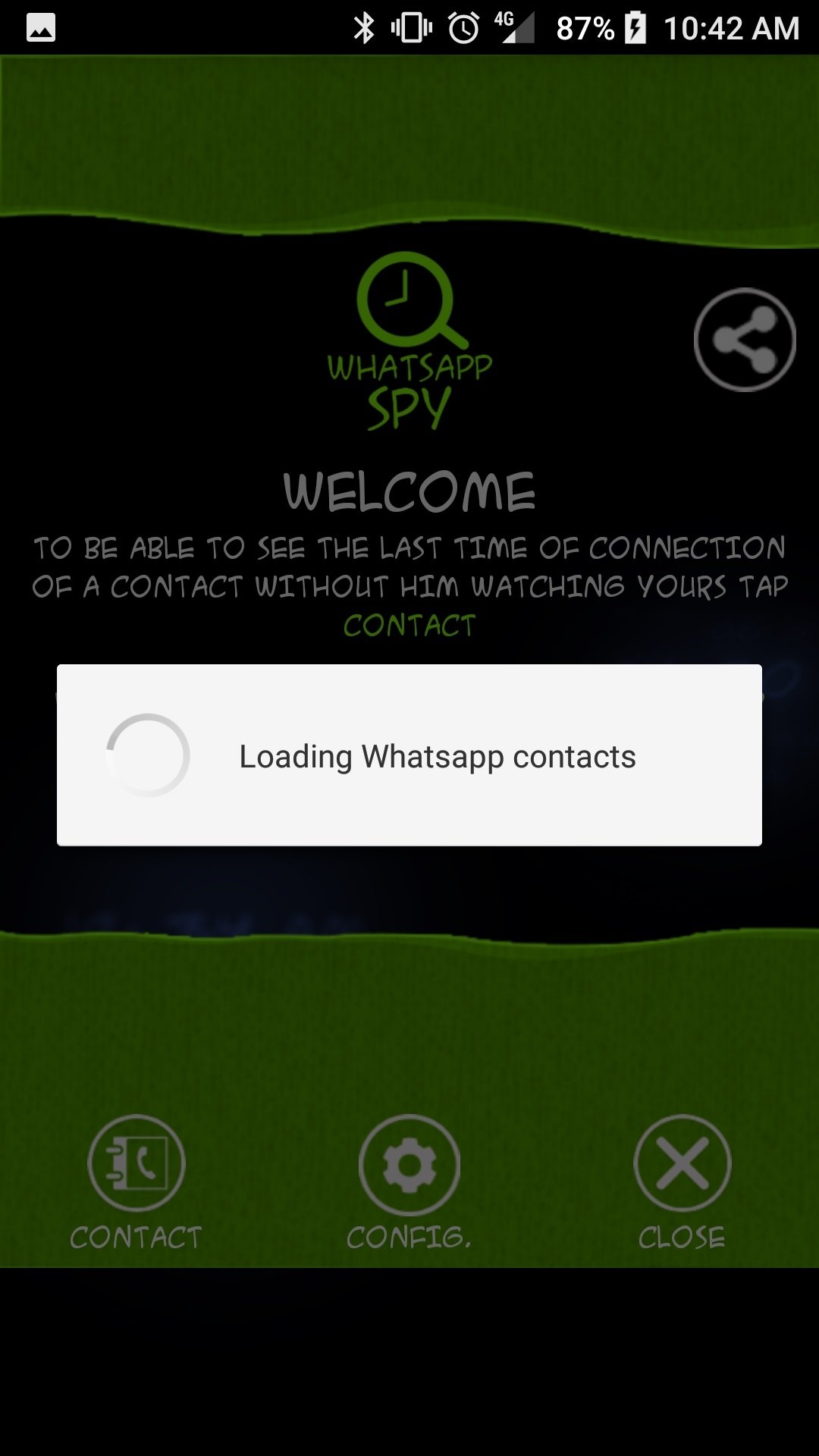 Step 1. Make sure to purchase the OneSpy application Step 2. The download link will be sent to your email on successful purchase Step 3. It is the most smarter and intelligent step to have the spy WhatsApp messenger with you. Many benefits can be obtained that it becomes impossible to describe each and every benefit here. So here are some of the benefits describe under the following heads. Videos can also be viewed, and you are free because you can know the entire activity of your children.
Spy WhatsApp is an essential feature, and many pieces of evidence can be obtained through this.
How to Hack any WhatsApp Account (in 12222)
Many important decisions can be taken with the help of this. You can also do many other things and spy successfully and easily. It is important to observe that the app should be downloaded and installed from the official website.
spy tracker app for android.
how mobile spy works.
Spy on text messages: online free tools & Android spy apps for mobile phones?
Spying on WhatsApp.
samsung phone tracker note 4.

This app is quite and easy to download, and anybody can download it. No special qualifications are required for this step. Many things are to be kept in mind while downloading; they are as follows Many modifications are made to the latest version, and you should download the latest version. WhatsApp Spy is the beneficial app. You can also download it for free. You can control the conditions through this app and make them better than before.

By tracking the messages, you can be saved from many difficulties that can affect you badly. You can monitor the messages and save your loved ones from involving in the large scam. Many people unknowingly get trapped in the larger scam that they cannot get out of it. People usually make friends on social networking site, and they afterward blackmail the innocent teenagers. To avoid the situation, this app is used. You can know all the conditions of your loved ones and all their plans can be known. This spy feature is very much helpful for the smart users. They know how to use it significantly and for the benefit of all.

Sometimes people cannot understand the situation and relation between them get sour. This spy WhatsApp helps to identify the situation clearly.